Here we go with the first new product in 2017: Carbon-BTI cable sleeving. Initially manufactured by us on special request for our Australian MDPC-X Store Singularity-Computers, we have the great pleasure to bring it to all of you. We have entered our 10th Anniversary year and Carbon-BTI is just the beginning of many things to come. Read more ...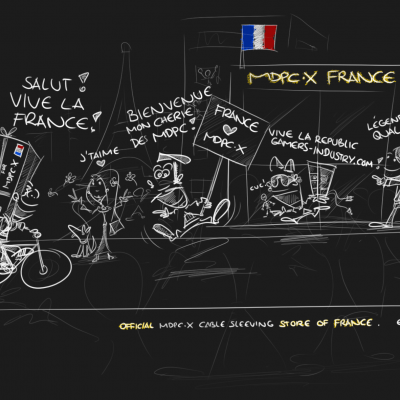 Vive la republic, vive le MDPC-X France!
For all our French mon ami, we are honored to present le French Store of MDPC-X in France, powered by France's high-end computer systems and components store, lead by le fantastique Frenchman Simon Priou at Gamers-Industry. Read more ...