Blackest-Black Cable Sleeves MEDIUM 100m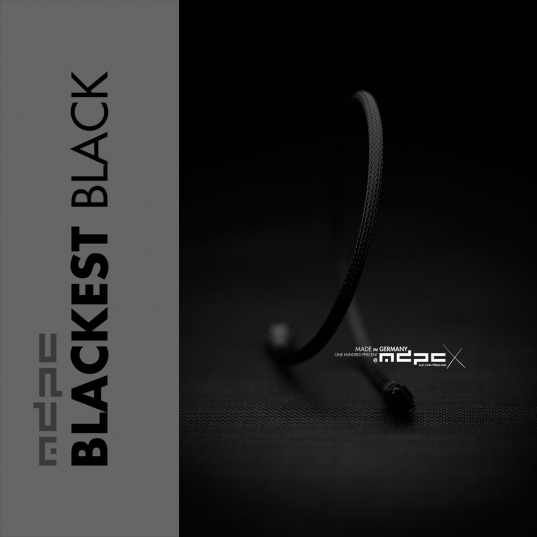 This product is currently not available. Have a look at our distributors for existing stock:
MDPC-X Distributors
Please inform me as soon as the product is available again.
EUR 68.52 *
EUR 80.42 *
(14.8% Saved)
Content:
100 meter (EUR 0.69 * / 1 meter)
Prices incl. 19% VAT if you are in the EU | plus shipping costs.
How to see VAT-free prices for non-EU customers: Read more.